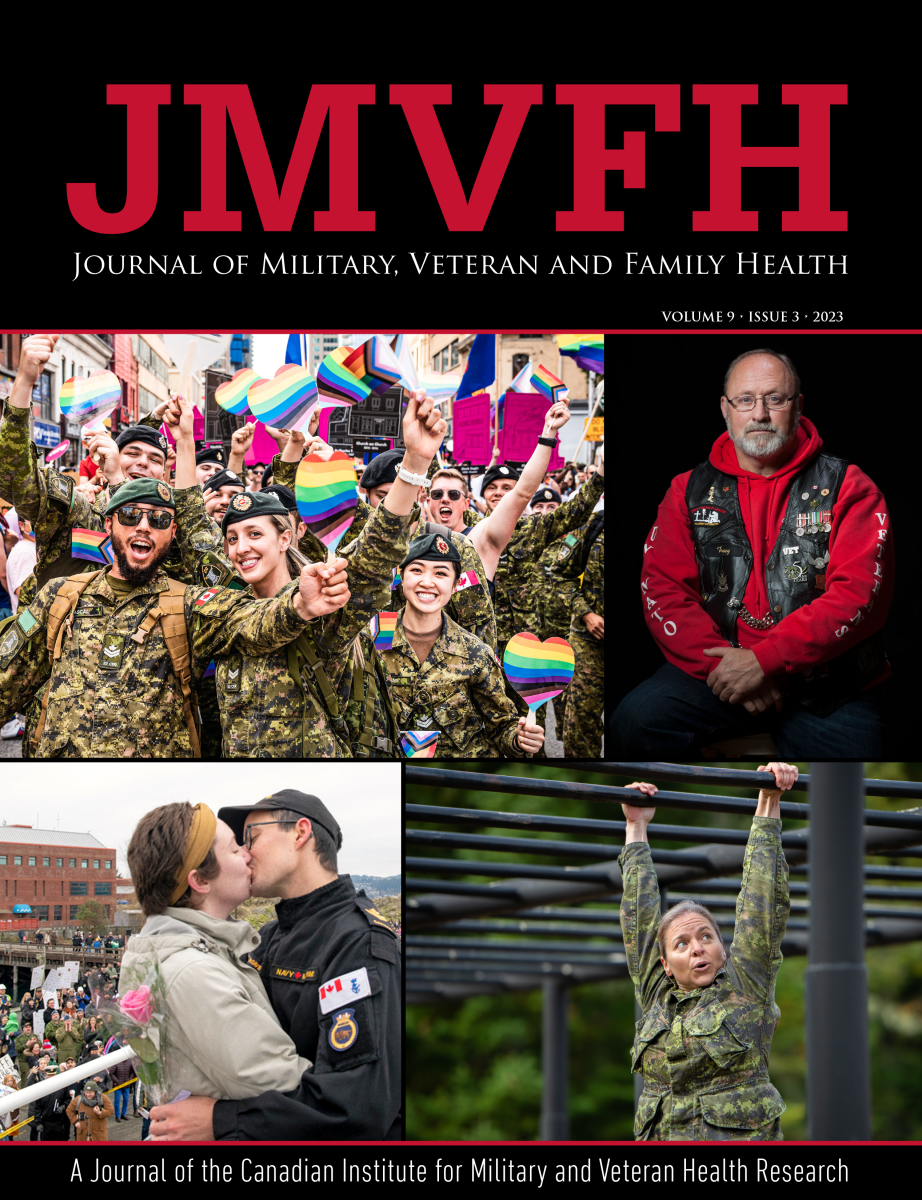 Canadian Institute for Military and Veteran Health Research
L'Institut canadien de recherche sur la santé des militaires et des vétérans
JMVFH 9.3 is Now Available Online!
New from the Journal of Military, Veteran and Family Health, JMVFH 9.3
Read it here: https://jmvfh.utpjournals.press/toc/jmvfh/current
---
JMVFH 9.3 est maintenant disponible en ligne!
Nouvelle publication du Journal of Military, Veteran and Family Health, JMVFH 9.3
Lisez la revue ici en ligne: https://jmvfh.utpjournals.press/toc/jmvfh/current
A group of Canadians is working to stop a proposed development of seaside condominiums at Juno Beach in France, the site of Canada's famous D-Day landings.
A questionable municipal land deal has turned over a large portion of Juno Beach to a developer who plans to build 70 seaside condos this year. It is right on the doorstep of the Juno Beach Centre (JBC) – Canada's primary WWII site in Europe to commemorate the sacrifice of Canadians who helped liberate France and Europe.
New guide for doctors on caring for Veterans / Nouveau guide pour les médecins sur les soins aux vétérans
(le français suit l'anglais)
Dear Stakeholders,
Veterans Affairs Canada and the College of Family Physicians of Canada have collaborated to create Best Advice Guide: Caring for Veterans – a resource for family doctors and other primary care providers. The guide highlights special considerations for the health needs of Veterans while sharing best practices, practical tips, and resources.
The guide is available on the College of Family Physicians of Canada's website.
Family doctors play an essential role in the health and well-being of Veterans. A doctor who understands the military experience and the challenges of life after service can have a significant impact on the health and well-being of Veterans and their families.
If you or someone you know is a health professional who treats Veterans, we kindly ask you to share this resource with your professional network. Veterans are also encouraged to share this resource with their primary care provider.
For general inquiries about the Guide, physicians can email the College of Family Physicians of Canada at healthpolicy@cfpc.ca.
Thank you for your ongoing engagement and participation.
Sincerely,
Stakeholder Engagement and Outreach Team
Veterans Affairs Canada
**************************************
À tous les intervenants,
Anciens Combattants Canada et le Collège des médecins de famille du Canada ont collaboré pour créer le Guide conseil pratique : Les soins aux vétérans – une ressource pour les médecins de famille et les autres fournisseurs de soins de première ligne. Le guide met en évidence des considérations spéciales pour les besoins de santé des vétérans, tout en partageant les meilleures pratiques, des conseils utiles et des ressources.
Le guide est disponible sur le site Web du Collège des médecins de famille du Canada.
Les médecins de famille jouent un rôle essentiel dans les soins aux vétérans. Un médecin qui comprend l'expérience militaire et les défis de la vie après le service peut avoir une incidence importante sur la santé et le bien-être des vétérans et de leur famille.
Si vous ou quelqu'un que vous connaissez êtes un professionnel de la santé qui traite des vétérans, nous vous prions de partager cette ressource avec votre réseau professionnel. Les vétérans sont également encouragés à partager cette ressource avec leur principal fournisseur de soins.
Pour des questions d'ordre général au sujet du guide, les médecins peuvent envoyer un courriel au Collège des médecins de famille du Canada à healthpolicy@cfpc.ca.
Merci pour votre engagement et votre participation continus.
Cordialement,
L'équipe de mobilisation et sensibilisation des intervenants
Anciens Combattants Canada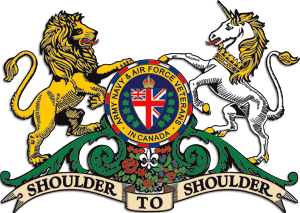 GOVERNMENT OF CANADA PROVIDES FUNDING TO ANAVETS
The Army, Navy & Air Force Veterans in Canada (ANAVETS) is thankful to the Government of Canada and the Minister of Veterans Affairs, The Honourable Lawrence MacAulay today after receiving a grant in the amount of one million ($1,000,000) dollars …

Call for Reference Group Members
18 August, 2020
The Centre of Excellence on Post-Traumatic Stress Disorder (PTSD) and Related Mental Health Conditions (the Centre) is seeking to build strong community networks to create the best possible supports and services for Veterans, first responders, and their families. The Centre … Continue reading →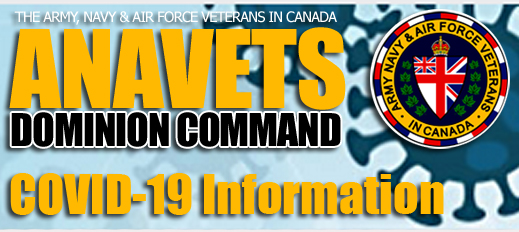 COVID-19 INFORMATION
6 April, 2020
OPERATIONSAll ANAVETS Units across the Country are currently closed due to the COVID-19 pandemic.  Provincial Commands and local Units will be making decisions as to the commencement of operations in consideration of Provincial guidelines, orders and health authority advise.  The … Continue reading →
Veterans Are Invited to Share their Experiences Applying for Positions in the Federal Public Service
The House of Commons Standing Committee on Government Operations and Estimates (the Committee) is conducting a study on hiring veterans for federal public service positions and is looking for input from veterans. The Committee is aiming to table a report with recommendations to the federal government in the House of Commons in 2019.
Veterans are invited to participate in the Committee's study
Visit https://www.ourcommons.ca/DocumentViewer/en/42-1/OGGO/news-release/10373722 for more details.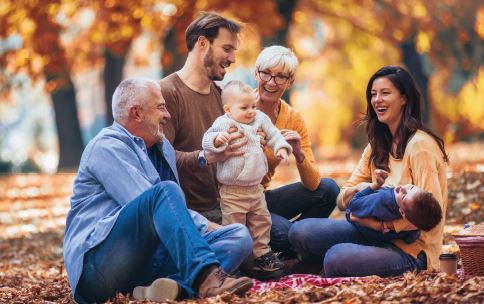 Chronic Pain Centre of Excellence for Canadian Veterans
Veteran and Family Well-Being Series
A Person-Centered, Evidence-Based Approach to Chronic Pain
Veteran ID Card applications now being processed for Veterans released between February 2016 and September 2018
Veterans released between February 2016 and September 2018 can now request their Veteran's Service Card, with the downloadable, mail-in application form available at the Government of Canada website.
Province Announces New Legion And ANAVETS Support Program
Today, Premier Scott Moe announced the creation of the new Legion and ANAVETS Support Program that will provide funding grants to Royal Canadian Legion branches and Army, Navy, Air Force Veterans (ANAVETS) units in Saskatchewan. This grant program will assist with the important work of supporting veterans and keeping the memory of our fallen heroes.
ANAVETS would like to thank the Saskatchewan Government for introducing this great Support Program!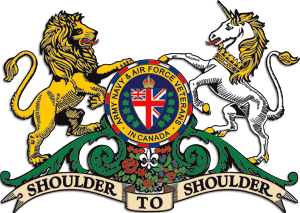 Dominion Civil Service War Veterans' Association Scholarship
The Dominion Civil Service War Veterans Association (DCSWVA) was formed in 1947 as a non-profit association of World War II Veterans who were employees of the Dominion (of Canada ) Civil Service.
11th-15th August 2018 in Saskatoon, Saskatchewan at the Sheraton Cavalier Saskatoon Hotel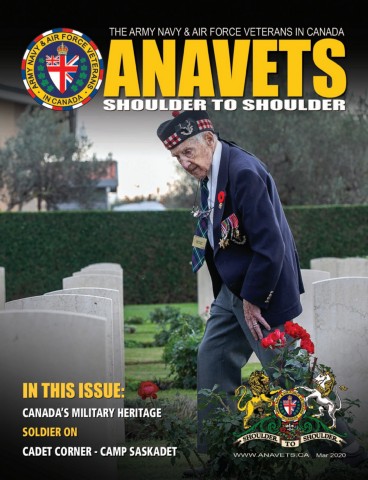 Shoulder to Shoulder Magazine