Judge Daniel F. Foley Memorial Scholarship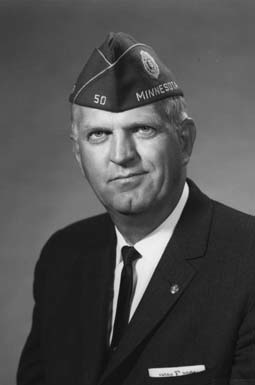 It is with immense pleasure that we announce the Daniel F. Foley Memorial Scholarship available to direct descendants (children, grandchildren, great grandchildren) of members of The Army, Navy & Air Force Veterans in Canada attending ANY year of University or College courses leading to a degree or diploma.
The scholarship has been created by ANAVICUS, which is The Army, Navy & Air Force Veterans in Canada-United States Unit created within the American Legion to foster a goodwill partnership between veterans of the United States and Canada.
The late Judge Foley was President of ANAVICUS for over 20 years and many members would remember his stalwart support of our Association as well as his great humour as he attended many of our Dominion Conventions over the years.
The Scholarship of $1000.00 USD will be awarded annually in his name and the recipient will be chosen by the ANAVETS Board of Directors' at their annual board meeting in September. Please click below for a printable application form. Applications need to be postmarked no later than 1 August of your attending year to be eligible for consideration.
Click the links below for more information:
Judge Daniel F. Foley Scholarship Recipients
Biography
Daniel F. Foley, a native of Wabasha, Minn., was elected National Commander of The American Legion in 1963 during the 45th Annual National Convention in Miami Beach, Fla.
A World War II veteran of the U.S. Army, Foley was a Life Member of Wabasha Post 50. He served as a District and Department Commander, as well as Alternate National Executive Committeeman, National Executive Committeeman and on the Advisory Committee to the National Commander.
Foley received his bachelor's degree from St. Thomas College in St. Paul, Minn., and his Law degree from Fordham University in New York City. He joined the family law firm in 1948. In 1966, he was appointed District Judge. For the next three terms, he was re-elected without opposition. In 1983 he was appointed as a judge on the newly established Minnesota Court of Appeals. He retired from the court in 1991.
During his term as National Commander, Foley received the Lantern Award from the Massachusetts Knights of Columbus and an Honorary Doctorate from the Mexican Academy of International Law.
Foley served as President of ANAVICUS, an organization promoting good will with Canadian veterans from 1981 until his death August 17, 2002.
Application Form